PARTS FEEDER
High-quality, Low Maintenance Parts Feeding Systems

This all-new series of parts feeders is the culmination of intense research and development. Based on an entirely new concept, we offer a specialized parts feeder controller as standard equipment.
Thanks to the controller's highly sophisticated technology, the operation no longer has to go through the difficult and time-consuming process of adjusting the leaf spring by hand. It has been simplified in many ways. This series also features wide model ranges.
The enhanced electromagnetic feeder performance can accommodate virtually any feeding requirement. In short, our new parts feeders offers the ultimate in simple, reliable, and versatile operation.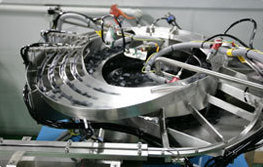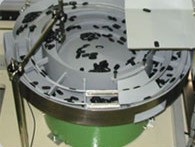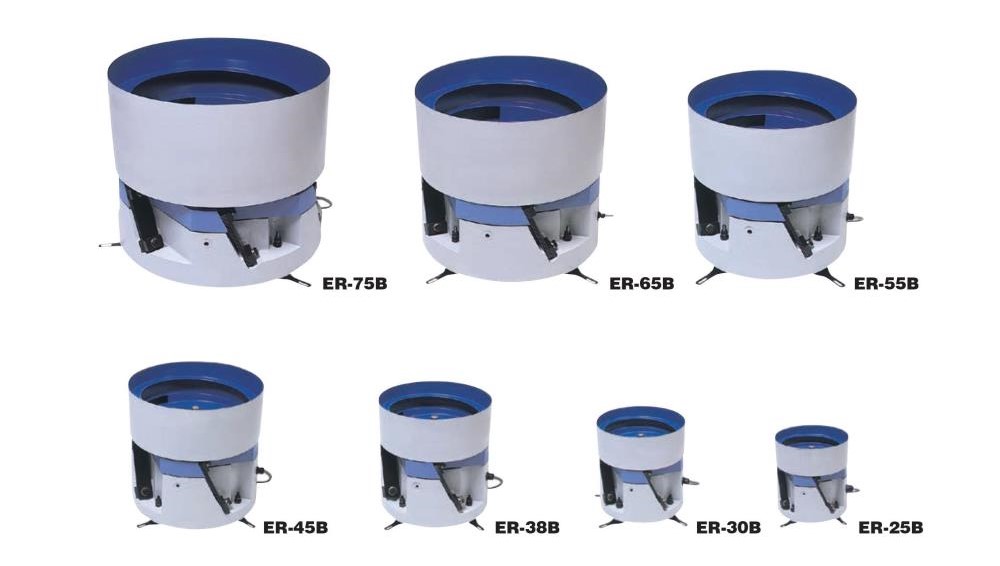 ER Series Parts Feeders
ER Feeders feature vibration frequencies of 50 to 90Hz and a large vibration amplitude of 1.2mm. They are suitable for workpieces that are 10mm or larger in size. Powerful performance is ensure by bowl diameters that range from 250 to 1100mm.

EA Series Parts Feeders
EA Feeders feature high vibration frequencies of 100 to 180Hz with small vibration amplitudes, making them ideal for small (10mm or less), high-precision, or extra thin workpieces. Bowl diameters range from 150 to 700mm, ensuring highly reliable operation.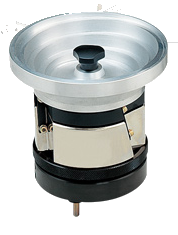 ME Series Mini Parts Feeders
ME Feeders are specially designed to supply small, delicate parts without damage. The full-wave drive system operates gently and reliably using small amplitudes and fine vibrations. ME units are ideal for use with electronic parts, as well as micro parts for watches, cameras, and other high precision products. The main units are compact yet sturdy, fitting easily into small spaces.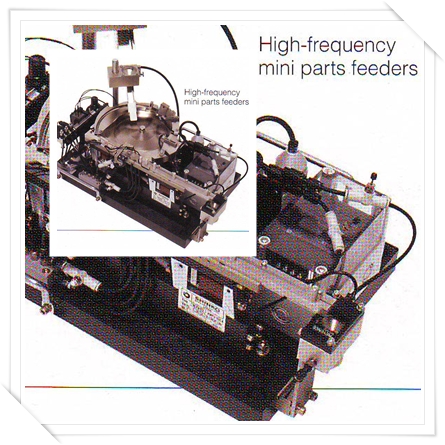 HME Series High-frequency Mini Parts Feeders
HME Feeders feature a special controller that drives the unit at high frequencies, resulting in a high vibration rate and low amplitude which is not available in conventional models. High positioning accuracy is assured even when there are only minute differences in the workpieces' shapes and centers of gravity, making these feeders especially appropriate for the electronics industry and other high-tech fields where the trend is towards smaller part sizes and faster processing speeds.
High Quality, Low Maintenance